For Sale
4.81 Acres CenterPoint Business Park
Lot 2  5675 CenterPoint Court  Gurnee, Illinois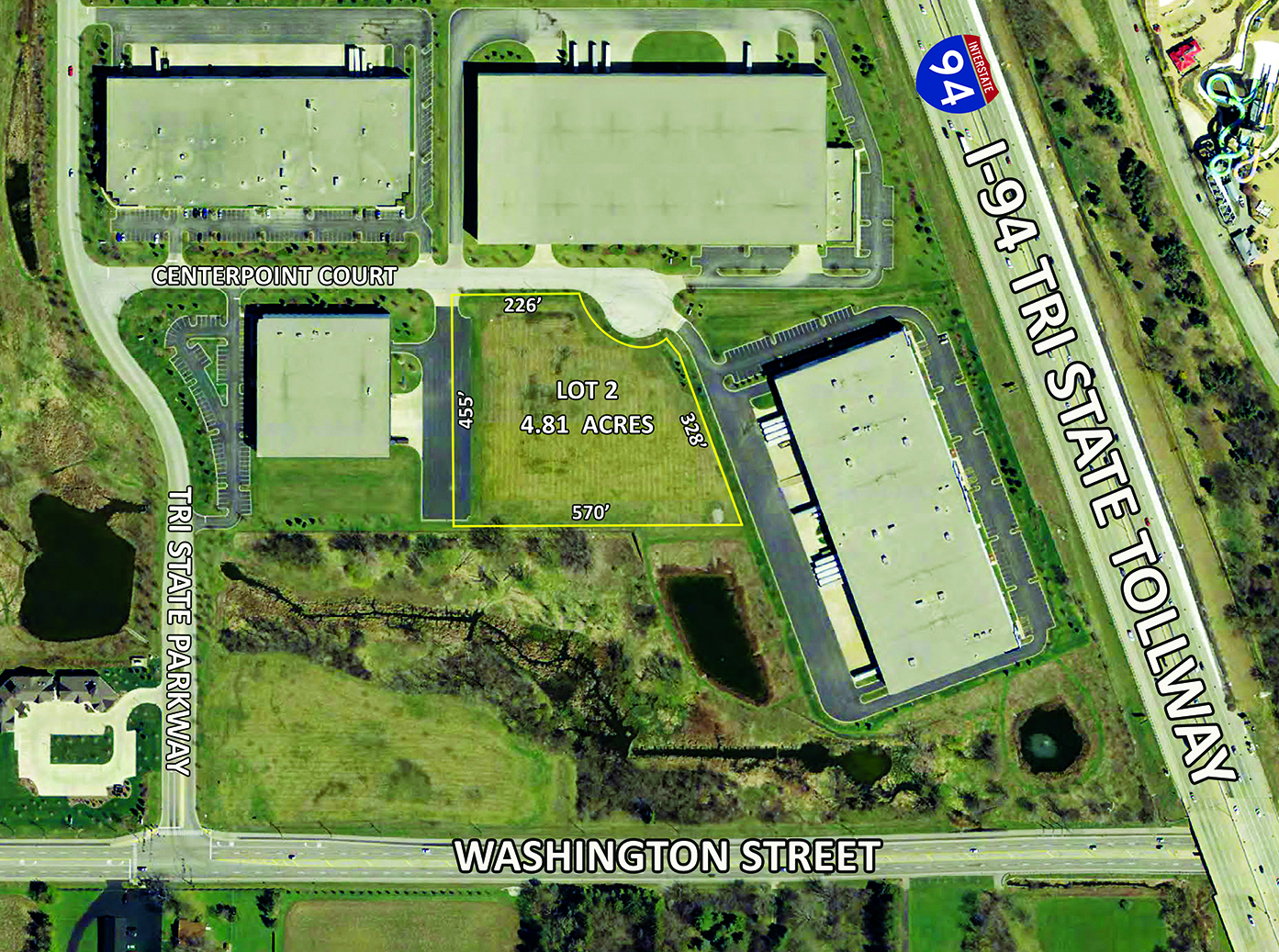 CenterPoint Business Center is ideally located at the I-94 and IL 132 (Grand Avenue) full four way interchange in northern Lake County, Illinois. Many hotels, restaurants, shopping, amenities nearby with PACE bus service available.
Location:
Lot 2 on CenterPoint Court
Access:
CenterPoint Court
Frontage:
343′ Acres
Zoning
I-2 (O.I.P.) Special Use Office Industrial Park
Available For:
Industrial and Office
Divisible:
No
Utilities:
To Site
Sales Price:
$1,571,427 ($7.50 per Sq. Ft.)
Taxes
Remarks:
Interior cul-de-sac site. Build up to 79,000 Sq. Ft.
facility. Join these fine companies: Handi Foil, Kalle, Akorn,
Actavis and Weiman Products. Infrastructure includes AT&T
fiber and Comcast high speed cable.
Above information is subject to verification and no liability for errors or omissions is assumed. Prices subject to change and listing may be withdrawn without notice.
Contact:
Robert Elbrecht
Tri-State Realty, Inc.
Phone: 847.360.1375
Email: re@tristaterealty.com
Commercial and Industrial Real Estate
Licensed in Illinois and Wisconsin
Download PDF's From Links Below